Whippet Import From NEW ZEALAND
THANKS EVA !!!
INT.NORD. N.S.DK.FIN.CH. NORW-2001, NORDIC-W -2002 and NORW-2008
And many BIS to her credit!
Blossom: RONNDAL OOZING STYLE

My Whippet career began with these two beautiful ladies. Blossom and Eva. Thanks for this summer, Eva. Blossom was suddenly in super good shape again, and we just enjoying us currently.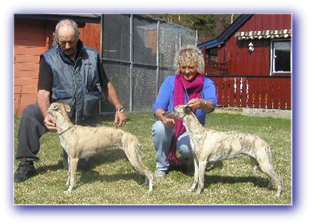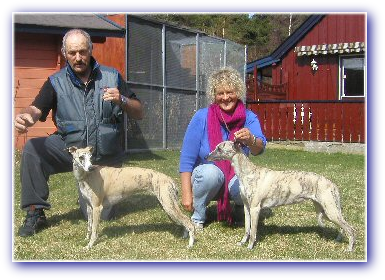 Ian with Keylinn and Eva with Blossom ( Blossom is pregnant on the pic together
with
her breeder for Ronndal Kennel )

Thanks ever so much for your visit, Eva and Ian !!

BLOSSOM 8 W OLD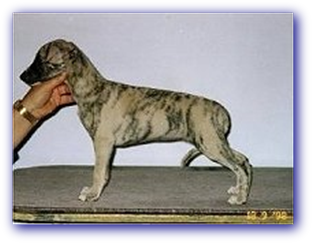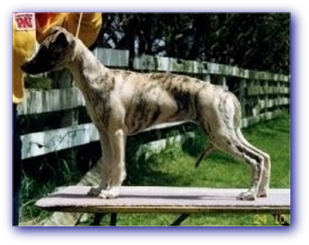 ........... LOVELY LITTLE GIRL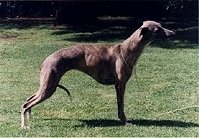 Blossoms Ma
From27/12-92 - 15/03-05
NZ. CH.RONNDAL DESERT PEA.

SHE WON THE WHIPPET CLUB BITCH
OF THE YEAR IN 1994, 95 and 96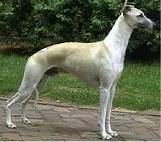 NZ. AUST.CH STATUESQUE
TORONNDAL ( FLASH)

FLASH WON
DOG OF THE YEAR 2000 and
BIS ON WHIPPET NATHIONAL