INT. Nord. N. S. D. Fin. Ch Suna Regens Blossoms Keylinn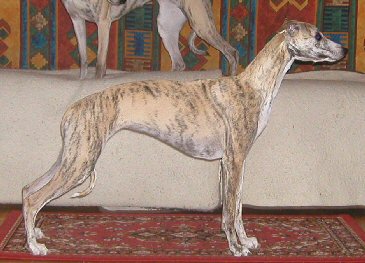 Keylinn's results and development will be shown on this page or update page.
23.09.2006 Wow, what a weekend at FKK Viking Line Dog Show,
Åland, Finland!!
N.FIN.Ch Suna Regens Blossoms Keylinn won:
Cq Fin.Championtitle Nordic. Champtitle , CacibBOB
and BOG-3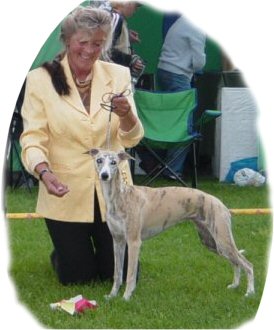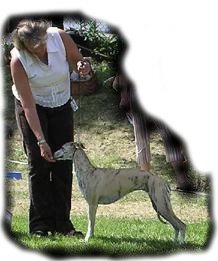 Some pictured of Keylinn
at different age and stages.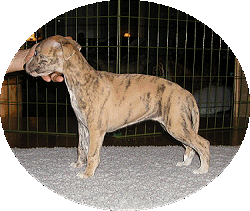 ( 4 wks and 8 wks )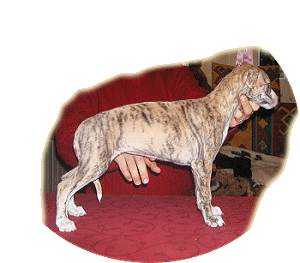 Again a great weekend for Suna Regens Kennel 9th Nov 2003

Blossoms Keylinn won HP, CC, and BOB from Junior-class
she beeted her mother ( Blossom ) she's been 2 best bitch.
Keylinn became 2 BEST IN GROUP!!
Judgespecialist: Arne Foss, Norway
AGAIN did Keylinn it very well - 9 August 03
BOB, BOG and 2 BEST PUPPY IN SHOW !!!!!!!
Judgespecialist: Ingebjørg Stenhaugen , Norway
Nesbyen, Hallingdal, Norway
1 August 2003
Blossoms Keylinn won BOB,
BEST IN GROUP
AND 3 BEST IN SHOW puppy
BLOSSOMS KEYLINN WON 2 DAYS
OF THREE ENTRIES
First- day BOB
Judge: Hiracio Pizzorno, Uruguay
Second -day: 2 Best bitch
Judge: Sue Carter
Third-day: BOB Judge: Joe Walton and
R - BEST BABY PUPPY in SHOW
Judge: Marshak Avi, Israel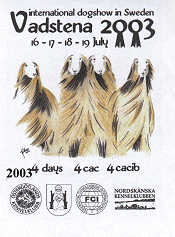 Dogshow Aarnes, Norway 25.05.03
Keylinn won BOB under sighthound specialist : Lynne Lee, Malaysia

Keylinn winning In Stange
BEST IN SHOW 3
27.04.03 4 month old
on her first outing!!

BOB Judge: Mette E M Tufte, Norway
BEST IN GROUP Judge: August De Wilde, Belgia
and in the end
BABY PUPPY in SHOW-3 Judge : Mette E M Tufte, Norway